Reviewed by
Eddie
Garage products and tools reviewed for you
We all have tools in our garage or shed. Even if you are not a do it yourself person you have some tools.
We have a look at tools and products that most people have and use on a regular basis and will find the best rated and lowest priced products.
Buying a quality product is very important and will make your projects go easier and faster.

---
Garage vacuum cleaners to keep your garage or workshop clean and organized
Nothing is worse than a cluttered and dirty garage or workshop. Garage vacuum cleaners come in all kind of forms and shapes.
Here we reviewed some of the top brand wall mounted garage vacuum cleaners.
Compared to a shopvac vacuum these wall mount vacuums are easy to use and most of them are low noise and maintenance.
Read our garage vacuum cleaner reviews here and let us know what you use in your work shop. Click on the link or on the picture
---
Pancake air compressors reviews – Easy to use and portable
A pancake air compressor is very useful product. Air up tires or a basket ball, blow out lawn mowers and so many other things we can se them for.
A pancake compressor is not too big, fills up fast and is very light weighted. We reviewed some of the top selling brands and models for you. They are all also big enough for air tools, framing and molding jobs.
You can read them all by clicking on pancake air compressor reviews here or on the picture.
---
Irwin Adjustable Wrenches
An Irwin wrench is almost a "must have" in any tool box. The quality is well known. An adjustable wrench is a piece of tool that everyone needs.
Read the full Irwin Adjustable wrench reviews here
---
Bahco Adjustable Wrenches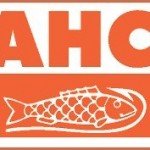 Bahco is one of the most known brands in tools. Their adjustable wrenches are found in many tool boxes and garages. There must be a reason that so many mechanics choose the Bahco branch over any other brand.
Read all our Bahco adjustable wrenches reviews here.
---
Bench Vise Reviews
A quality bench vise is on the wishlist of most mechanic professionals as well as the DIY person for use at home. It can make your life a lot easier and will allow you to have both hands free to work on your project. There are many vises available. From bench vises with swivel to woodworking vises and we will try to find the best one for your type of working.
You can read all our Bench vise reviews here.